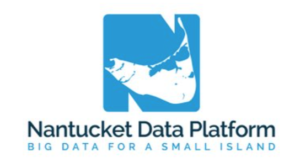 Data Usage Framework
HOW WE THINK ABOUT DATA AND PRIVACY
We take seriously our responsibility to handle data in a safe, responsible, and ethical manner. Not only do we adhere to all Massachusetts and federal regulations, but we also abide by industry standards, utilize best practices, and keep the Advisory Board regularly updated on our work in this area.
We are members of the Insights Association, an organization dedicated to supporting and evolving the research and data analytics industry. We committed to adhere to their extensive code of conduct ensuring that we're acting responsibly and developing high-quality data, tools, and solutions.
Finally, we operate under a Data Usage Framework which we developed by reviewing best industry practices and working with our Advisory Board and legal team.
DATA USAGE FRAMEWORK
What we believe about data:
Information lies at the core of economic and cultural progress.
The use of objective data supports collaboration among a wide range of citizens, elected officials, business folks, non-profit executives, researchers and technologists.
Results that are derived through data analytics are not a substitute for judgment, but rather a means to help improve decision-making.
Data management and analytics should not be viewed as the purview of the "few", but rather a resource that is broadly available.
The value of data increases based on its access, diversity, quality, and applicability across a wide range of applications, both in the private and public sector.
The use of data and analytics should lead to action vs. endless debate.
The following principles are integral to our treatment of data in everything we do:
Purpose: Data collection and use should be purposeful, intentional, and connected to our core objective: to make communities smarter and stronger.  We will not collect data for the sake of having data.
Community Engagement: We will continually invite input and learn from the community on how they view data as a resource.
Privacy: The privacy of individuals remains critically important to us.  We will maintain controls designed to protect any personal information we store, whether collected by us directly or obtained through our third-party partners.
Transparency: Whenever possible and without compromising privacy or confidentiality agreements, we will endeavor to make available and accessible methodologies and the data insights we develop.
Partnerships: We expect to collect significant data from publicly available sources. Additionally, we will only contract for additional data from third-party partners who make commitments to us with respect to the integrity of the data and its method of collection.
Privacy Policy
Last Updated and Effective as of: July 25, 2018
Nantucket Data Platform LLC ("Company", "we", "our" or "us") understands that privacy is important to our website visitors.  We have created this Privacy Policy in order to demonstrate our commitment to your privacy.  The Privacy Policy below discloses our practices regarding information collection and usage solely for the website located at www.nantucketdataplatform.com (the "Website"). This Privacy Policy does not apply to any other websites, apps or services provided by us, our affiliates or any third parties.
BY USING OR ACCESSING THE WEBSITE, YOU SIGNIFY YOUR AGREEMENT TO BE BOUND BY OUR PRIVACY POLICY. IF YOU DO NOT AGREE TO THIS PRIVACY POLICY YOU MAY NOT ACCESS OR OTHERWISE USE THE WEBSITE.
Categories of Personally Identifiable Information That We Collect:  We do not collect personally identifiable information about you unless you voluntarily submit that information to us, such as through our contact pages, by e-mail, by seeking employment with us or some other means. The personally identifiable information which you may provide to us could include your name, address, telephone number and e-mail address.
Non-Personal Or Aggregate Information That We Collect:  When you visit or use the Website, we may automatically collect certain non-personally identifying information about you, such as the type of browser or device operating system you use, the domain name of the website from which you linked to us, the amount of time you spend on the Website and the pages on the Website that you view. We may also aggregate information collected from our users (such as the number of users in a particular region or having particular characteristics).
Information Usage, Disclosure and Recipients: We may send your personally identifying information to other group companies, affiliates and third parties to help us process your personally identifying information for the purposes set out in this policy.
We will only use your personally identifiable information as described herein:
We will use personally identifiable information to operate the Website and to provide you with any specific services that you have requested.
We may use your personally identifiable information to respond to your direct inquiries.
We will use your personally identifiable information to add you to our mailing lists and to send you emails from time to time.
We may permit our vendors and subcontractors to access your personally identifiable information, but they are only permitted to do so in connection with performing services for us. They are not authorized by us to use the information for their own benefit.
We may disclose personally identifiable information as required by law or legal process.
We may disclose personally identifiable information to investigate suspected fraud, harassment or other violations of any law, rule or regulation, or the policies for the Website.
We may transfer your personally identifiable information in connection with a bankruptcy proceeding or the sale, merger or change of control of Company or the division responsible for the services with which your personally identifiable information is associated.
When you submit a resume or job application through our Website, we may share those documents and the information therein with our third party service providers that help us manage personnel matters. They may only access and use such records in connection with performing services for us. They are not authorized by us to use the information for their own benefit.
Please note that if you specifically consent to additional uses of your personally identifiable information, we may use your personally identifiable information in a manner consistent with that consent. Finally, we reserve the right to supplement your personally identifying information with information we gather from other sources which may include information we gather from online and offline sources.
Non-personally identifying information or aggregate information may be shared with any number of parties, provided that such information shall not specifically identify you. We may also use tracking information and other non-personally identifying information for the purposes described in this Privacy Policy and for any other business purposes permitted by law.
Cross Device Matching: We may use non-personally identifying information to facilitate cross device association. We or our third party vendors analyze device activity data using a mathematical tool known as a "probabilistic algorithm" to determine if you have interacted with content across multiple devices and to match such devices. In connection with this analysis, we may rely on non-personally identifiable information (including demographic, geographic and interest-based data) from third parties such as data vendors, pursuant to their own privacy policies or we may use the non-personally identifiable information we collect in conjunction with such third party data.  Based on this data, we may then display content across devices that we believe are associated. For further instructions on restricting our use of certain cross-device data, please see "Opt-Out"," below.
Cookies and Similar Technologies:  We may store some information on your device or device hard drive as a "cookie" or similar type of file (such as clear gifs, web beacons, tags, and similar technologies that work on mobile devices) to collect data related to usage of the Website and for the purpose of facilitating and enhancing your communication and interaction with the Website. Such data may include, without limitation, the address of the websites you visited before and after you visited the Website, the type of browser you are using, your Internet Protocol (IP) address, what pages in the Website you visit and what links you clicked on, the latitude and longitude coordinates of your device, the region where your device is located, and geo-IP data. We use this information to help us maintain and enhance the efficiency and usefulness of the Website and may use it and other non-personally identifiable information for the purposes described in this Privacy Policy, such as to serve targeted content to you.  However, some of the information we collect may include data, such as IP address data or the identifiers associated with your device that are unique to your computer or device (e.g., IDFA for iOS and Android ID for Android).
We may also use and place cookies on your device from our third party service providers in connection with the Website, such as an analytics provider that helps us manage and analyze Website usage.  An example of such third party is Google Analytics, which we use to collect and analyze demographic and other information, and through which Google will collect certain information to be used according to Google's privacy practices. To opt-out of the use of Google Analytics, click here. We use session ID cookies and persistent cookies. A session ID cookie expires when you close your browser. Our persistent cookie remains active on your hard drive for up to one (1) year. We set a persistent cookie to enable us to track and target the interests of users to enhance the services we provide.
If you want to stop or restrict the placement of cookies or flush any cookies that may already be on your computer or device, please refer to and adjust your web browser preferences. Further information on cookies is available at www.allaboutcookies.org. By deleting our cookies or disabling future cookies you may not be able to access certain areas or features of our Website or some of its functionality may be affected. Cookies and similar items are not used by us to automatically retrieve personally identifiable information from your device without your knowledge. Please be advised that certain third parties that are beyond the scope of this Privacy Policy, such as advertisers, may collect information in connection with the Website.   We are not responsible for the acts or omissions of such third parties.
Clickstream Data: As you use the Internet, a trail of electronic information is left at each website you visit. This information, which is sometimes referred to as "clickstream data," can be collected and stored by a website's server. Clickstream data can tell us the type of device and browsing software you use and the address of the website from which you linked to the Website. We may collect and use clickstream data to anonymously determine how much time visitors spend on websites, how visitors navigate throughout websites and how we may tailor our Website to better meet consumer needs. This information will be used to improve our Website and our services. Any collection or use of clickstream data will be anonymous, and will not intentionally contain any personally identifiable data.
Security and Data Retention:  We have undertaken and will undertake commercially reasonable efforts designed to prevent unauthorized access to user data retained in our servers, however, due to the inherent open nature of the Internet, we cannot ensure or warrant the security of any information provided online. We will retain your information for as long as your account or inquiry is active or as needed to provide you with the Website and for a reasonable time thereafter in accordance with our standard procedures or as necessary to comply with our legal obligations, to resolve disputes, and to enforce our agreements. Even if we delete some or all of your personally identifiable information, we may continue to retain and use aggregate or anonymous data previously collected and/or anonymize or aggregate your personally identifiable information. Please note that we will not be liable for disclosures of your data due to errors or unauthorized acts of third parties.
Other Websites, Apps and Services:  As a convenience to you, we may provide links to third party websites, apps or services from within the Website. We are not responsible for the privacy practices or content of these third party sites, and by providing a link we are not endorsing or promoting such third party sites.  When you link away from our Website, you do so at your own risk.  We encourage you to read the policies and terms of every website, app or service you visit.
Social Networking Services:  The Website may integrate with social networking services.  You understand that we do not control such services and are not liable for the manner in which they operate.  While we may provide you with the ability to use such services in connection with our Website, we are doing so merely as an accommodation and, like you, are relying upon those third party services to operate properly and fairly.
You should be aware that personally identifiable information which you voluntarily include and transmit online in a publicly accessible blog, social network or otherwise online may be viewed and used by others.  We are unable to control such uses of your personally identifiable information, and by using such services you assume the risk that the personally identifiable information provided by you may be viewed and used by third parties.
Information Relating to Children: Our Website is designed for those 13 years of age and older. We do not knowingly collect information from anyone under the age of 13. If we are made aware that we have received such information, or any information in violation of our policy, we will use reasonable efforts to locate and remove that information from our records.
Communications with Us or Through Our Website:  By providing your email address to us, you expressly consent to receive emails from us.  We may use email to communicate with you, to send information that you have requested or to send information about other services provided by us, provided that, we will not give your email address to another party to promote their products or services directly to you without your consent or as set forth in this Privacy Policy. Any communication or material you transmit to us by email or otherwise, including any data, questions, comments, suggestions, or the like, are and will be treated as non-confidential and non-proprietary.  Except to the extent expressly covered by this policy, anything you transmit or post may be used by us for any purpose, including but not limited to, reproduction, disclosure, transmission, publication, broadcast and posting.
Changes to Privacy Policy:  We reserve the right, at our discretion, to change, modify, add, or remove portions from this Privacy Policy at any time.  However, if at any time in the future we plan to use personally identifiable information in a way that materially differs from this Privacy Policy, we will post such changes here or email you. We encourage you to periodically review the Website for the latest information on our privacy practices.  You are bound by any changes to the Privacy Policy when you use the Website after such changes have been first posted.
Opt-Out and Your Right to Withdraw Consent:  To opt-out of any future promotional messages from us, you should send an unsubscribe request to us at privacy@nantucketdataplatform.com.  If you do not want your personally identifiable information shared with any third party who may use such information for direct marketing purposes, then you may opt-out of such disclosures by sending an email to privacy@nantucketdataplatform.com. We will process your request within a reasonable time after receipt.  However, we are not responsible for removing your personally identifiable information from the lists of any third party who has previously been provided with your information in accordance with this Privacy Policy or your consent. Please note that if you opt out in this manner, certain aspects of the Website may no longer be available to you.
As noted above, you may opt-out of or restrict the placement of cookies on your device or remove them from your browser by adjusting your web browser preferences. Please note that cookie-based opt-outs are not effective on many mobile devices. However, on many mobile devices, application users may opt out of certain mobile ads via their device settings.
You may also adjust the settings on your mobile device to allow or restrict the sharing of location information. For example, the "location" permissions on your mobile device may allow you to elect whether to never share location information with us, to share location information only while you are using the App, or always share location information even if you are not using the App. If you elect to not share your location information, you may be unable to access some features of our Website that are designed for mobile devices. Also, in the event that you prevent the sharing of location information, we may still estimate your general location based on the IP address you use to access our Website.
To be clear, cookie-based opt-outs must be performed on each device and browser that you wish to have opted-out. For example, if you have opted out on your device browser, that opt-out will not be effective on your mobile device. You must separately opt out on each device. However, once you have opted out on one device ("Opted-Out Device"), we will not use any new data from the Opted-Out Device to identify you on another device for purposes of providing interest-based content and we will not use data from another device for such purposes on the Opted-Out Device.
Do Not Track: Please note that we do not respond to or honor "do not track" (a/k/a/ DNT) signals or similar mechanisms transmitted by web browsers.
California Privacy: Under California Law, California residents have the right to request in writing from businesses with whom they have an established business relationship, (a) a list of the categories of personally identifiable information, such as name, email address and mailing address and the type of services provided to the customer that a business has disclosed to third parties (including affiliates that are separate legal entities) during the immediately preceding calendar year for the third parties' direct marketing purposes and (b) the names and addresses of all such third parties. To request the above information, please contact us by email at privacy@nantucketdataplatform.com. If you do not want your personally identifying information shared with any third party who may use such information for direct marketing purposes, then you may opt out of such disclosures by sending an email to us at privacy@nantucketdataplatform.com.
United States of America:  Our Website is maintained in the United States of America.  By using the Website, you freely and specifically give us your consent to export your personally identifiable information to the USA and to store and use it in the USA as specified in this Privacy Policy.  You understand that data stored in the USA may be subject to lawful requests by the courts or law enforcement authorities in the USA.
Contact:  For questions or concerns relating to this Privacy Policy or your information, we can be contacted at: info@nantucketdataplatform.com.