Calling all parents and caregivers of children under the age of 10:
Nantucket Public Schools (NPS) wants to hear from you!
NPS is weighing the decision to create a preschool program that would be available to all four-year-old children on Nantucket, known as universal pre-kindergarten. Universal pre-kindergarten (UPK) does not have a one-size-fits-all definition. The general purpose of UPK is to make public school available earlier in a child's life than kindergarten.
What do you have to say about preschool and childcare on Nantucket?
The UPK Survey is the third part of a new research initiative to learn how issues like downtown parking, mental health, and affordable housing developments affect the Nantucket community. All eligible Nantucketers are invited to join the Community Survey Panel to make their voices heard throughout the year.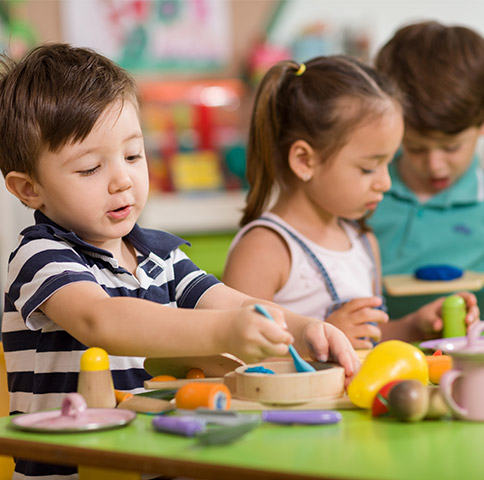 Frequently Asked Questions
What is the Universal Pre-K (UPK) Survey?
The UPK Survey was created by NDP's team of data scientists and social scientists on behalf of the Nantucket Public Schools to understand the demand for a new type of preschool program. The survey asks about affordability, program structure, barriers to enrollment, special education needs, and other important program considerations.
Who is eligible to take the UPK Survey?
Anyone 18 years of age or older, who lives on the island for 6 weeks a year or longer, and who has a child under the age of 10 is eligible to participate. We encourage residents from ALL walks of life to complete the UPK Survey in order to capture the full range of experiences and perspectives on the island.
Why should I participate?
The UPK Survey is an opportunity to give feedback that will help community leaders make better decisions. The survey results will be shared with the Nantucket Public Schools to help them better serve the island.
You could also win a prize! Each person who completes the survey has chances to win gift cards to local businesses. Each week, five survey respondents will each win $25 gift cards. If you don't win one week, you still have a chance to win during the following weeks.
Do we need another survey? Don't island organizations survey residents all the time?
Nantucket has a pressing need for local data and surveys are a convenient way to reach a wide array of stakeholders. We believe more surveys are needed and NDP surveys are unique in their rigorous methodological approach, ability to leverage supplementary data available to NDP, and accessibility in multiple languages. The UPK Survey is a unique tool to make the opinions of all islanders heard and to ensure the needs of under-represented groups are brought to light.
Will you protect my data and privacy?
YES. Data privacy and security is critical to NDP and we encourage you to read our Data Privacy Policy. Your participation in the UPK Survey will never be revealed publicly. All responses will be anonymized prior to analysis and kept under strict confidence. No raw survey data will ever be disclosed to parties outside of Nantucket Data Platform.
---
Want to Make Your Opinions Known
Throughout the Year?
The Community Survey Panel is a trusted avenue for sharing insights on important community
topics in a private and anonymous way.  By signing up, you will be invited to participate
in surveys from time to time.