Nantucketers' input needed for COVID-19 vaccine survey
The Nantucket Data Platform (NDP) invites you to participate in the Nantucket Vaccine Survey! It will help us understand Nantucketers' opinions about the Pfizer and Moderna COVID-19 vaccines and the likelihood that Nantucket residents will choose to get vaccinated against the coronavirus. Please share your thoughts about COVID-19 vaccines and about whether you will choose to get vaccinated when the vaccines become available to you.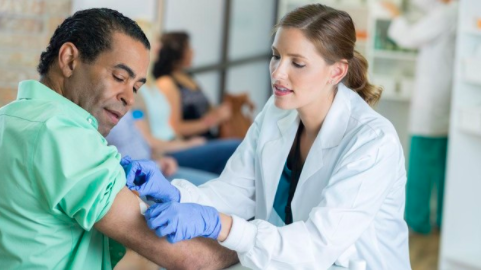 ---
Want to Make Your Opinions Known
Throughout the Year?
The Community Survey Panel is a trusted avenue for sharing insights on important community
topics in a private and anonymous way.  By signing up, you will be invited to participate
in surveys from time to time.
---
Frequently Asked Questions
Who is eligible to take the Nantucket Vaccine Survey?

Anyone 18 years of age or older, who lives on the island for 6 weeks a year or longer, is eligible to participate. We encourage residents from ALL walks of life to complete it in order to capture the full range of experiences and perspectives.
Why should I participate?
The Nantucket Vaccine Survey is an opportunity to help Nantucket understand residents' perceptions of the current COVID-19 vaccines and any concerns people might have about vaccine programs on the island. The aggregated survey results and analysis will provide insights into things like where to place vaccination sites and how to provide Nantucketers with useful information about vaccines and vaccine delivery.  
Do we need another survey? Don't island organizations survey residents all the time?
Nantucket has a pressing need for local data and surveys are a convenient way to reach a wide array of stakeholders. We believe more surveys are needed and NDP surveys are unique in their rigorous methodological approach, ability to leverage supplementary data available to NDP, and accessibility in multiple languages. The Nantucket Vaccine Survey is a unique tool to make the opinions of all islanders heard and to ensure the needs of under-represented groups are brought to light.
Will you protect my data and privacy?
YES. Data privacy and security is critical to NDP and we encourage you to read our Data Privacy Policy. Your participation in the Nantucket Vaccine Survey will never be revealed publicly. All responses will be anonymized prior to analysis and kept under strict confidence. No raw survey data will ever be disclosed to parties outside of Nantucket Data Platform.